This week of training was extremely humbling. Sometimes you just have to get your butt kicked to realize how hard running and training for a half marathon can be. You have really crappy, hard runs where you can hardly put one foot in front of the other, and then you have an awesome run that makes you remember why you lace up your shoes everyday. This week had all of those elements rolled into one. Recap, shall we?
Monday - Rest

Tuesday - 3 miles
I'm working in Clemson for the next 4 weeks, so my days are a little longer than usual. I leave for work about 7:45 am and don't get home until 6:15 pm. I must say that being back at my alma mater when classes are starting again has made me extremely nostalgic. Driving down the same roads I did as a student makes my heart swell with happiness every time. I'm just so extremely fortunate to have spent 5 of the best years of my life in such a gorgeous place.
Oh whoops, I was supposed to be talking about running...
Anyway, on my drive home, there were some threatening rain clouds, but seemed to be moving away from Greenville. I checked the weather map while I got dressed, and there didn't appear to be a storm in sight. So I set out for 3 easy miles. You know where this is going right? I ran the ENTIRE 3 miles in the pouring rain. It was liberating and fun and reminded me of running through sprinklers and the rain as a kid. I was absolutely soaked when I got back to apartment, but I pretty much loved it.
Wednesday - 3 miles, hills
One of the greatest things about working in Clemson? I can bring my running clothes with me and run my old route after work. One of the worst things about running my old route? It's
really.
freaking.
hilly
.
There's a 3 mile route around the "perimeter" of campus, and no matter which way you choose to run, you're going to face some killer hills. This entire first mile was straight uphill, and I immediately knew my planned 4 miler wasn't going to happen. I recovered slightly with the flat/downhill 2nd mile. But the sun was beating down on me and I was feeling pretty worn out. I shuffled along for the 3rd mile and crawled back in my car to make the drive home. This run left me pretty much exhausted.
Thursday - (Unplanned) rest
Work has been a little stressful this past week, so Ryan promised to cook me a steak dinner on Thursday. Any excuse not to run right? Honestly, Wednesday's run left my confidence a little shot, and I just wasn't feelin' it.
Friday - Rest
Oops. I was going to run the 4 miles originally scheduled for Wednesday when I got off work Friday. But Friday was a pretty crappy day, too (
full disclosure
: our office at work was broken into and so so many computers were stolen; luckily I had mine at home with me). When I finally got home from work, I just wanted to curl in a ball. My roommate's computer was stolen, so we sat by the pool and drank Skinnygirl margaritas and discussed at length how people could be so cruel. Thieves suck.
Saturday
-
4 miles
When I woke up, it felt like fall weather outside. I knew before I even stepped outside that this was going to be a good run. (Side note: Does anyone else believe that running is almost completely mental??) (Second side note: I apparently have not mastered the pacing miracle that is "negative splits." Every mile slower than the one before it? Yeah, that's how I roll. <--- Don't be like me!)
I did so many things during this run that I've yet to accomplish so far in training. First, my beginning mile is always the exact same anytime I run outside. There's a huge hill immediately after mile 1, so I always stop to catch my breath after I see "1.00" flash on my watch before I can tackle the hill. But Saturday? I powered right on through. Now granted, I stopped immediately after I got over the hill, but still, that was a huge step for me!
The run just kept getting better. I wanted to make it a goal to stop as few times as I could, which I knew I could do if I slowed down my pace. The verdict? 3 stops!!! One between each mile and that was it! I just kept telling myself, "0.25 miles further and then you can stop and walk," but I powered through each time.
Sometimes completing a run like this, where everything goes right, makes me want to cry with joy. The other thing that almost made me cry?
This song
came on my iPod when I had a quarter of a mile to go. Of course, there's a story behind this song, "Shine On" by Eric Bibb. One day during grad school when I was feeling especially overwhelmed with the CPA exam, Bobby texted me a link to this song. Now I listen to it anytime I need some motivation. Even when Bobby's dad was sick, and I ran every mile of my first half marathon for him, I had this song on repeat.
"Well, there's a will, there's always a way, keepin' your eyes on that mountain top, one step at a time. Don't ever, ever stop. Keep on when your mind says quit...Shine on."
Sunday - 5 miles, intervals
In hindsight? Back-to-back long runs probably weren't such a great idea. This run was rough. I actually didn't feel sore from Saturday's run, but I felt out of shape. It was about 15 degrees hotter Sunday than for my run on Saturday, and I definitely felt it. I ran a mile/walked .25 mile, and had planned to run 6 miles total. Because I felt really hot, I was refilling my water bottle a lot more than normal. Turns out, you can overhydrate during a run. All that water was sloshing around in my stomach every time I tried to run and I had several "oh crap, I'm going to throw up" moments. Ugh. I made it 5 miles running (1.25 miles walking) and knew I couldn't go any further. Sometimes you have to know when to quit, too. I'm so glad today is a rest day! I'm icing and foam rolling like a champ!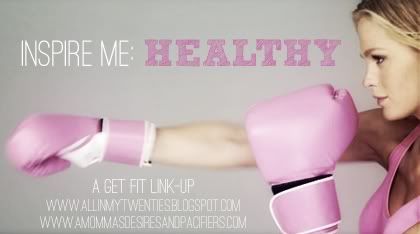 For those of you who are new, I talked a little about my running journey here and chronicle my races/training here!